Welcome to Datahai Business Intelligence Solutions. Andy Cutler specialises in the architecture and development of Business Intelligence and Data Warehousing solutions utilising:
Additional proficiencies include: SQL Server, Databricks, Logic Apps, Azure Machine Learning Service and Azure DevOps.




Latest Blog Posts
Aggregations (1) ALM (1) Certification (3) Community (2) Databricks (3) Data Factory (4) Data Flows (3) Dataflows (2) Data Lake (2) Data Saturdays (1) ebook (1) Enterprise (1) Events (1) Power BI (12) Power Query (1) Purview (1) Round-up (1) Self-Service BI (1) Sessions (2) SQL Serverless (4) Synapse Analytics (12) Tutorial (3)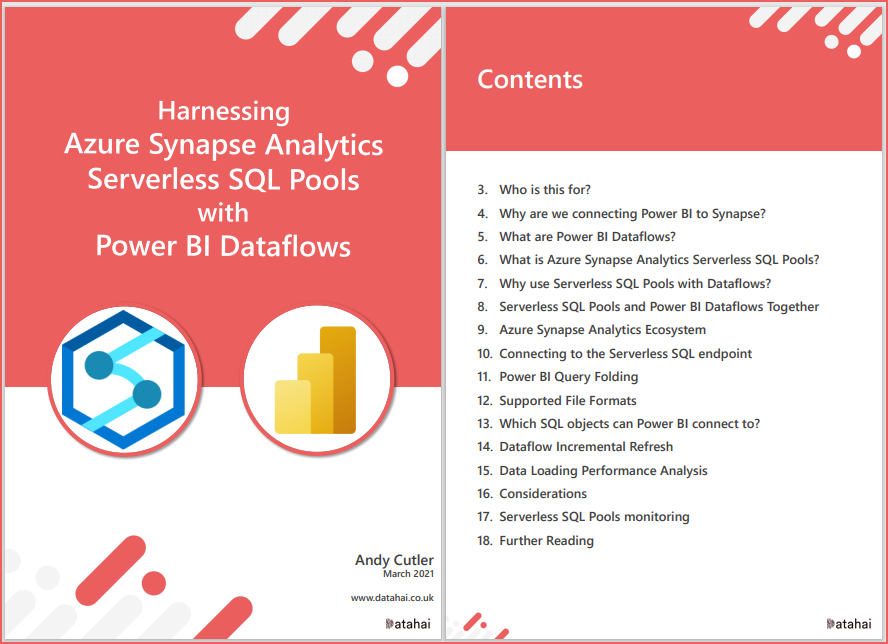 Over the last few weeks since January 2021, I have presented sessions about using Azure Synapse Analytics Serverless SQL with..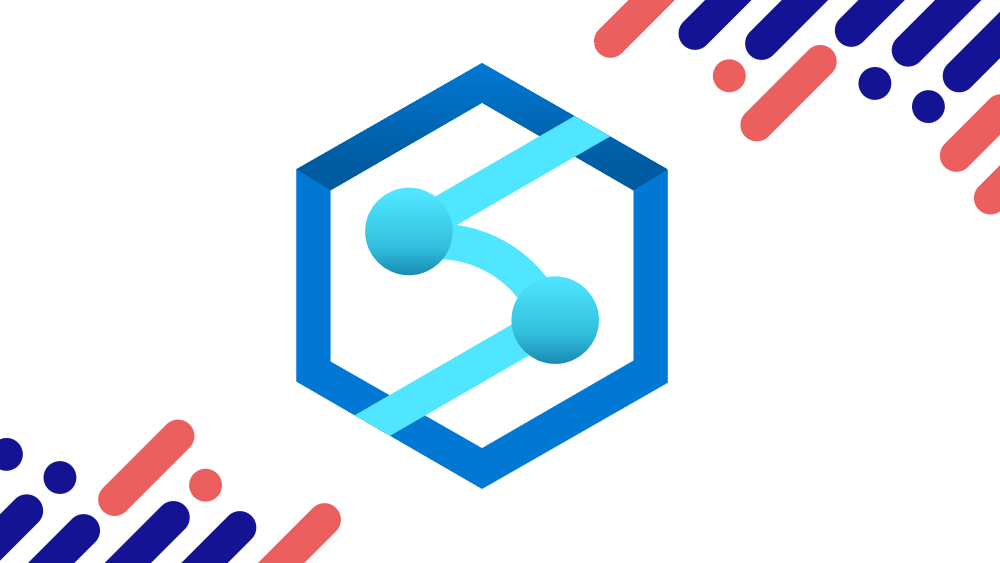 Microsoft have a best practices document available here which highlights certain actions that can be taken to optimise use of..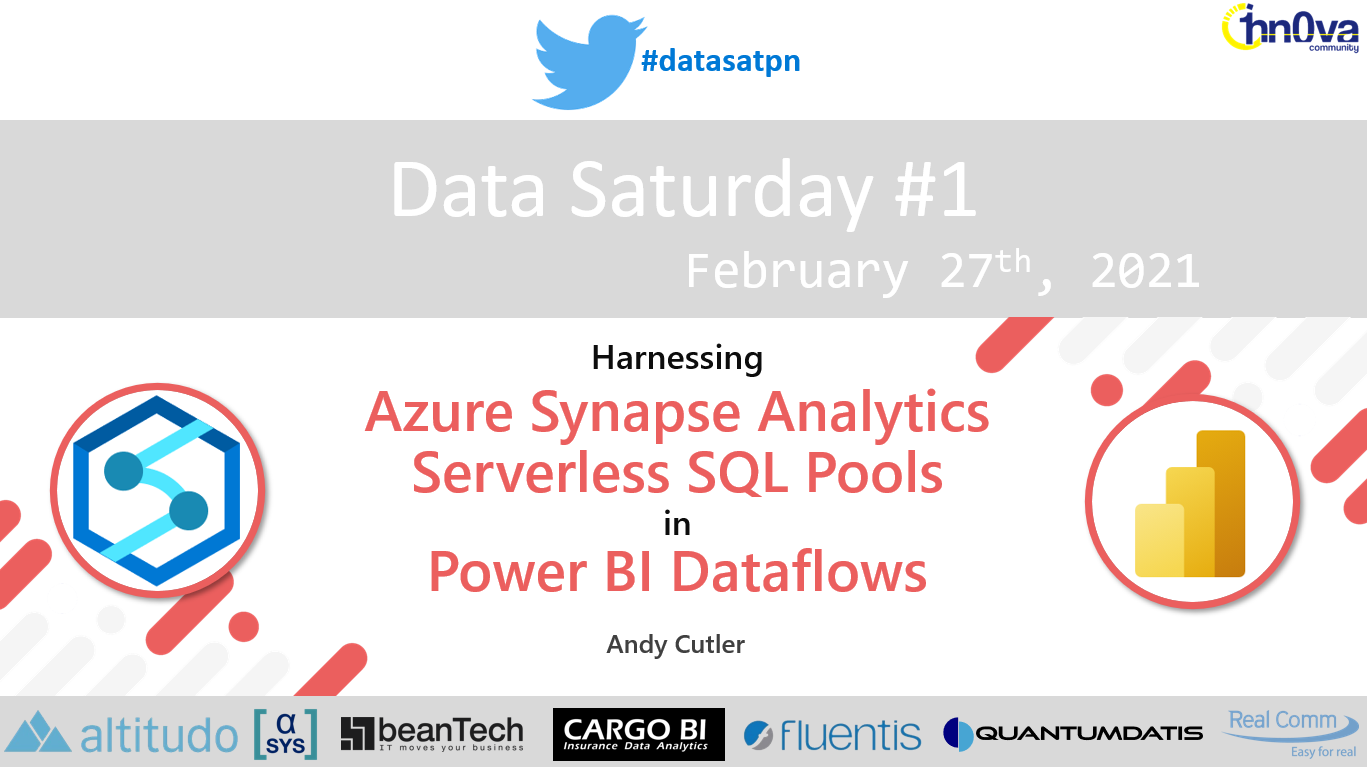 Please click here to download the session slides. Visit the Data Saturdays website here to find out about future events…