Learn more about the technology that Andy uses to build Business Intelligence and Data Warehouse solutions.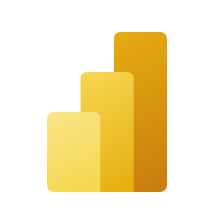 Power BI
Data Modeling and Data Visualisation.
Connect to data sources, create business focused calculations and interactive data visualisations.

Azure Data Factory
Serverless data integration at scale allowing the ingest, transformation and loading of data from many sources.

Azure Analysis Services
Enterprise scale analytics service delivering business focused data models. Enables data visualisation tools to connect and consume metrics.

Microsoft's flagship database system offering On-Premise and Cloud deployment. Delivers full stack Business Intelligence.

Azure Databricks
Big Data Processing Service using the Spark engine with support for SQL, Python, Scala and R for data transformation.

Logic Apps
Serverless automation enables event driven architectures to deliver workflow driven business processes.

Create, Tune, Productionise and Manage Machine Learning models in the cloud for real-time and batch predictions.

Azure DevOps
Bringing together Agile Team Management, Task Allocation, Source Control & CI/CD processes to fully realise Application Lifecycle Management.